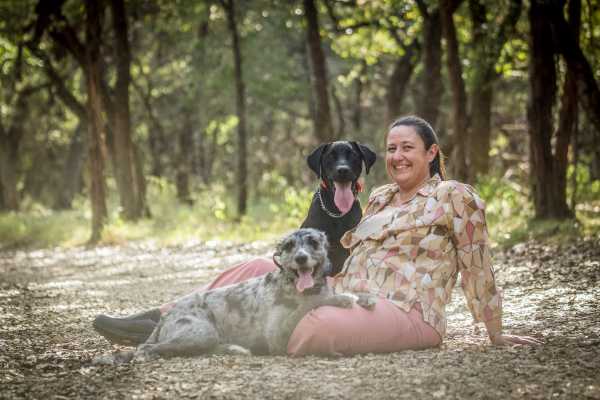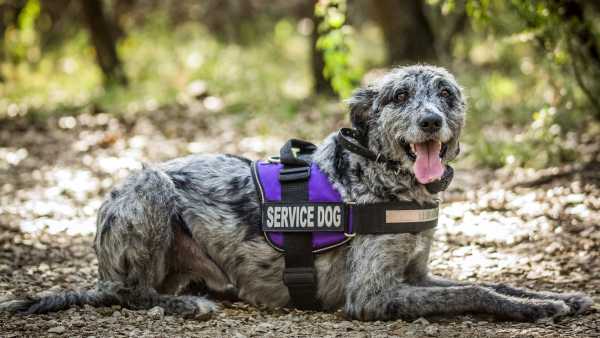 Hello, I'm Tammy! I'm a Licensed Esthetician and have been providing body waxing services since 2015.
When I discovered waxing, I was immediately a huge fan and knew I had to start my own business, Anchors Aweigh Body Waxing. I can't wait to share my passion with you. 
When you come to your appointment, you might get to meet my service dog, Missy!
If you're tired of shaving and looking for something new, you're in the right place.

If you want someone focused on your comfort, you're in the right place.

If you want to relax & zone out, you're in the right place.
Just rest assured, I love my career and I will do the best of my ability to make your service go smoothly.
Thank you,
Tammy
I want to know more about your Service Dog, Missy!
Q: What is my dog being trained for?
A: Missy is trained for PTSD and Medical Alert 
Q: What tasks is the dog trained to perform for you?
A: Missy knows Circle, Cover, Block, Search my house and work spaces for possible hidden threats and to report back to me and most important is to keep me grounded and out of my head.  
She is still learning Brace, Turn on Lights upon entering a dark spaces, how to find an exit or safe spot if I am frozen and unable to move.   
Q: What stage of training is Missy currently at?
A: Missy has passed all her tests on June 16, 2020.  I will have her certificates and ribbons hanging in the office next to my esthetician license.  The ribbons that she got are AKC Urban CGC, AKC Canine Good Citizen, and AKC Community Canine.  
Even though she has passed all her test she still has more tasks to learn, which could take up to a full year to learn all her tasks; so we are still technically in training but she has met all task requirements and she is considered a full service dog in accordance to the ADA Laws.
Q: Where is Missy?
A: There will be times that I don't bring Missy to work with me. The main reason is If it's raining I won't bring her (I don't like wet dog smell and I won't subject anybody else to it), If she is having an off day and not listening (yes dogs have off days just like we do), Until the vet says her growth plates are closed she can't be worked while in Heat (She has 2 more heat cycles before I can spay/neuter her), and lastly I give her the summer off because I need her the most when its day light savings time and I work her VERY hard during the winter months so the summer I back off and give her down time.
Q: Why do you have a service dog?
A: I have a service dog due to things I have been through and seen during my 20 years of Military Service. It hasn't always been fabulous but I wouldn't ever change my time during the Military.  I am very proud of my time. I am very open and I have no problem answering any question you wish to talk about having a service dog, the good, the bad and anything in-between. Just ask away during your service but be prepared for the answer because I am straight forward and blunt. (Still trying to answer politically correct answers but haven't mastered it yet)
You retired from the Navy?
Yes! I loved my time with the Navy – all 20 years and 12 days. Not that I was counting! My favorite things about the Navy were the comradery and seeing other cultures. I fell in love with the sea, hence Anchors Away. 🙂 Out of the 20 years, I spent 12 1/2 years on 5 different ships. I wouldn't trade this experience for anything.
If you want someone focused on your comfort,
you're in the right place.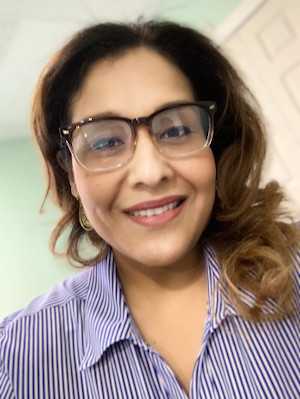 Hello, I'm Rosemary! I'm a San Antonio native with a passion for waxing, specializing in female and male Brazilians. I love helping my clients remove any unwanted body hair that they feel self-conscious about. My clients love how personable I am and that I make them feel comfortable the moment they walk through the door.  I am also a licensed instructor, I love to teach and share my passion in esthetics with others.
What People Are Saying About
Our Body Waxing Team
Tammy exudes superior care, she always tailors to my needs and always goes above and beyond, super gentle and makes me feel super comfortable. Would never go to anyone else (tried that once and it was the most horrible experience)If she sees anything abnormal on your skin she will let you know, never lets you leave until you're completely satisfied. Thanks Tammy see you soon!
Minilu G
Tammy is the best! I always leave her waxing services satisfied! She's been able to help me with my skin issues by offering natural remedy suggestions. Tammy also treats me like an actual person and just doesn't see me as $$ like some other places I've been to in the past. I'll be her customer forever!
Leah C
Tammy is amazing. I do like so much how good she does her work, She takes all the time she needs to give you an amazing service. You won't be disappointed. Booked my first appointment with her 16 months ago and I'm sticking with her!! Takes care of you and your skin. Totally recommend her if you're a newbie.
Sophia C
Tammy is super nice and very welcoming and I love the personalized service she offers now with her new place. Plus she does an amazing job! Will always come back
I💓coming to see Tammy for my Brazilian she is very professional and makes you feel comfortable she's quick so I'm in and out every time never makes me wait, will work with your needs and schedule If you never had a wax before I recommend Tammy "gentle gentle" is all I have to say😊. and seeing her Service 🐶 always puts a smile on my face helps relax when I'm there.
Naomi V
Tammy knows exactly what type of wax to use depending on the client's needs. Especially if you have tattoos. The waxing she does will make them look brighter.
Sheila K
Tammy is the best. She always gives me the best results and even after I move to Austin I will continue making the drive to come see her!
Leslie S
My husband and I go to Tammy for waxing because she does a great job and is super detail oriented. So glad we found her – no need to go anywhere else!
Tracy C
Come see Tammy, great customer service and make it a comforting experience
Wade F
I've been a client for at least two years & always receive top-notch service & quality
Caroline A
Tammy really cares about her customers and listens to what you want and makes it happen. She pays close attention to detail and makes sure your comfortable while in her care. I wouldn't go to anyone else! Great Customer Service! ❤️
Naomi
Amazing service! Would highly recommend.
Becky I
Tammy really takes the time to make sure that things are done correctly. She is also very knowledgeable and caters to your particular situation (health or otherwise). I highly recommend.
Rene S
I came here 3 years ago and was waxed by Rosemary who was amazing!! . I have to come to San Antonio for TDY's because I'm military and I had to come back this month. I needed a wax and today I had Tammy! Tammy was AWESOME!!! Painless experience and Tammy is super friendly mixed with so much sweetness!! The Wax Bar gets it right every time. I am a forever customer.
Brandy V
Yelp Review
If I could give you more stars, I definitely would do it!!!!  Tammy  did an excellent job! It was my first time getting a wax (legs, arms and Brazilian) and Tammy made me feel so comfortable, she was nice and kind all the time (I was there almost 2 hrs) she explained everything and it wasn't even that painful hahah I guess I was nervous but I completely recommend her and this place! I'm coming back of course! Awesome!
Sofía P
Yelp Review
Just left after getting a horrible brow wax at another salon I figured it was time to come some pros. Tammy took great care of me and explained in detail what she was doing and why she let me know how long until I needed to wait and what to use to help stimulate the hair grown in the area to make the brow fix go by a little easier. Going to come back for sure and use their other services as well!
Jessika P
Yelp Review

STEP ONE:
Book your appointment online or send a friendly text.

STEP TWO:
Exfoliate the area that needs to be waxed with a dry brush or exfoliating washcloth the night before your appointment.
And don't forget to lotion up after a good exfoliation!

STEP THREE:
Arrive 15 minutes before your scheduled appointment and enjoy a complimentary drink while you relax:
5309 Wurzbach Rd., Tower 100 Suite 200-2; Leon Valley, TX 78238
We are in the Exchange Parkway Plaza shopping center INSIDE the Tower 100 building.